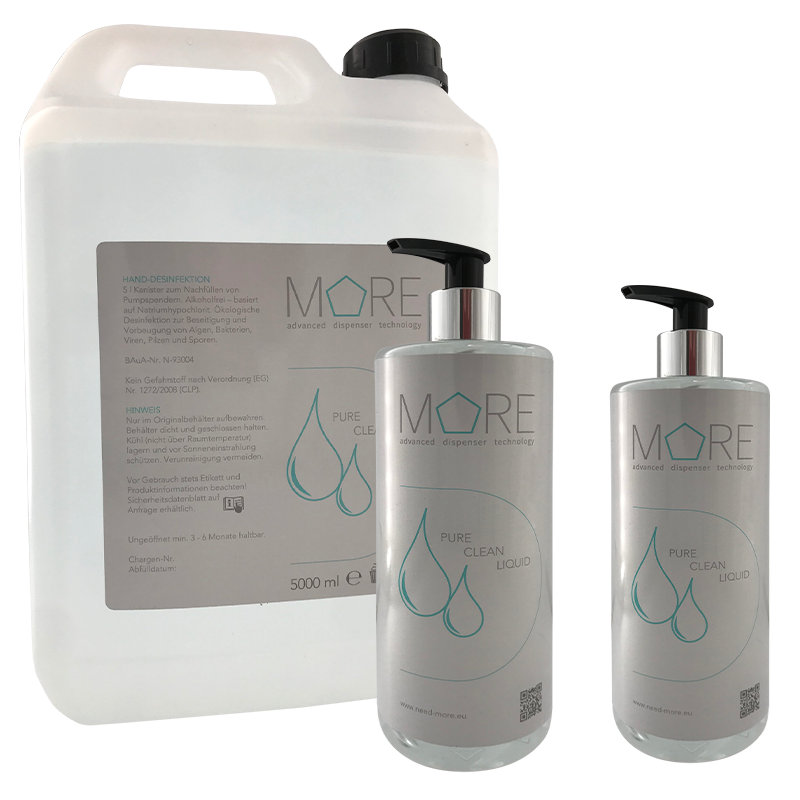 Hand disinfection
(ALCOHOL-FREE)
removes within seconds 99,9 % of bacteria and viruses
got a redox potential of >1.100 mV and thereby a sanitizing effect of a few seconds
is an ecological disinfectant to eliminate algea, bacteria, fungi, spurs and virus
registered with BauA N-93004
500 ml pump dispenser
5 l refill canister
Hyperchlorous acid is one of the three most effective disinfectants against the Corona Virus which eliminates >99,9 % within seconds (Analyses of "Journal of Hospital Infection" Feb. 6th 2020).
MORE® Pure Clean Liquid supports to protect against infections and diseases.
The fast-acting oxidative-microbicidal disinfectant solution is produced with a greensafer®-system.
Water min. 99,9 % I Hypochlorous acid (HCIO) max. 0,1 % (1000 ppm)
PT1 human hygiene
PT2 disinfectants and anti-algae agents
PT3 hygiene in the veterinary area
PT4 food and animal fodder area 
PT5 drinking water 
PT 12 anti-slime agents
For hand disinfection, apply to hands and rub until the solution has dried.
Technical data sheet (pdf)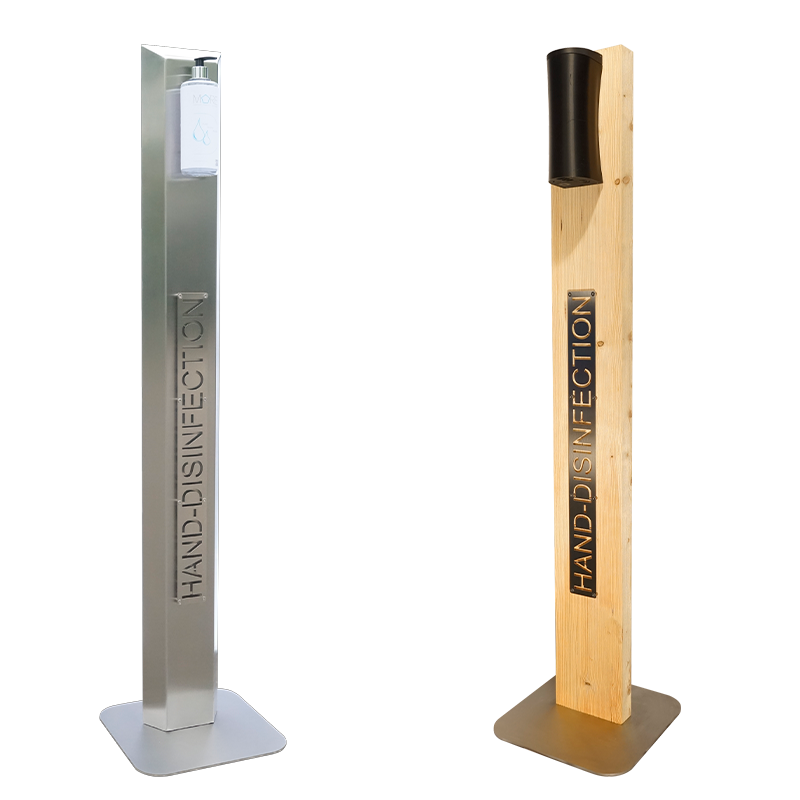 trapezoidal
height 1290 mm
stand 300 x 300 mm
+ Laser Cut Lettering "HAND-DISINFECTION"
height 1250 mm
stand 300 x 300mm
made from brushed solid wood
+ Laser Cut Lettering "HAND-DISINFECTION"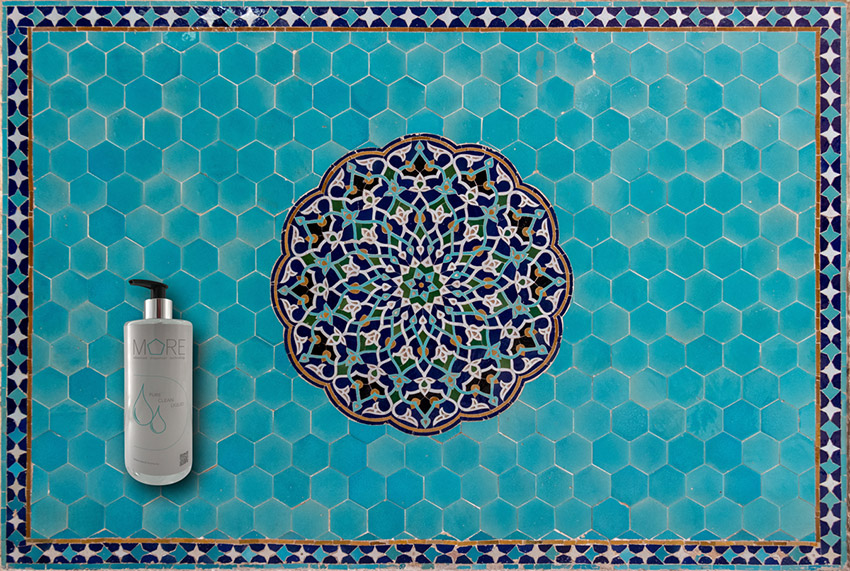 Photo by Mansour Kiaei on Unsplash